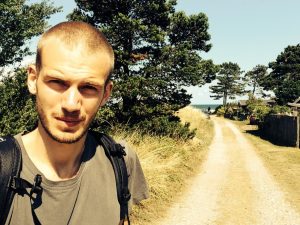 In this episode Mary McGovern interviews Lauge Schøler on how an understanding of Martinus Cosmology can shed light on our understanding of world history and on how it can help us to see everything, including evolution, warfare and karma, in a new perspective.
Lauge was born in Denmark in 1987 and has studied Martinus Cosmology for the last ten years. He is a psychologist, living and working in Copenhagen.
This podcast was recorded by Mary McGovern at The Martinus Centre, Klint, Denmark on 17th April 2019.
Music composed and performed by Lars Palerius.
Martinus' literature is available online on the Martinus Institute's website: http://www.martinus.dk/en. Here you can also find information about the international summer courses at the Martinus Centre in Klint, Denmark.