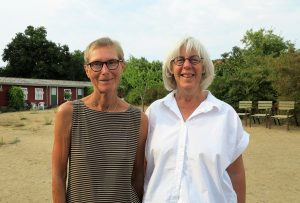 Martinus describes art as something one produces from one's heart, not for material gain but out of the sheer joy in being creative and in expressing one's innermost feelings, thoughts and ideas. Mary McGovern interviews Anne Külper, a Swedish dancer and choreographer with a profound interest in Martinus Cosmology. They discuss how intelligence and feeling are balanced in works of art and in the art of living.
This podcast was recorded by Mary McGovern at The Martinus Centre, Klint, Denmark on 31st July 2018.
Music composed and performed by Lars Palerius.
Martinus's literature is available online on the Martinus Institute's website: The Martinus Institute. Here you can also find information about the international summer courses at the Martinus Centre in Klint, Denmark.