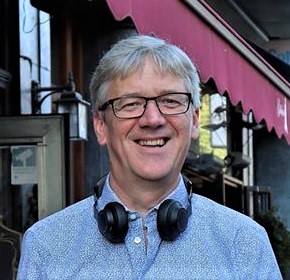 In this interview with Mary McGovern Micael Söderberg reflects on existential questions about eternity, infinity and the meaning of our lives and on various aspects of what Martinus terms the sexual pole transformation of mankind.
Micael Söderberg is a sociologist, one of the team of creators and hosts of the Swedish podcast on Martinus Cosmology kosmologipodden.se and a member of the voluntary teaching staff at the Martinus Centre, Klint, Denmark.
If you would like to read more about this topic, we can recommend The Third Testament – Livets Bog (The Book of Life), vol. 5: https://www.martinus.dk/en/ttt/index.php?bog=55
This podcast was recorded by Mary McGovern at Stiftelsen Martinus Kosmologi, Stockholm, Sweden on 30th December 2019.
Music composed and performed by Lars Palerius.
Martinus's literature is available online on the Martinus Institute's website: The Martinus Institute.  Here you can also find information about the international summer courses at the Martinus Centre in Klint, Denmark