Based in London, Anton Jarrod is a writer and researcher, focusing on and specializing in modern spirituality from 1850 onwards. He is the author of Martinus Cosmology and Spiritual Evolution (2017), which looks at Martinus's ideas about the evolution of the human being in relation to the Gospel narratives of the life of Jesus, the archetypal human being. He is currently working in the field of sociology, exploring the relationship between spirituality and the world of work. (See www.antonjarrod.com)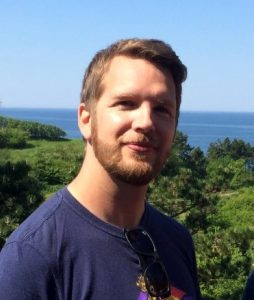 In this podcast Mary McGovern interviews Anton Jarrod about what he considers Martinus's unique contribution to modern spirituality.
This podcast was recorded by Mary McGovern at The Martinus Centre, Klint, Denmark on 16th May 2018.
Music composed and performed by Lars Palerius.
Martinus's literature is available online on the Martinus Institute's website: www.martinus.dk/en. Here you can also find information about the international summer courses at the Martinus Centre in Klint, Denmark.