Martinus describes marriage and intimate relationships, and, in fact, all relationships, as grindstones that grind away at the imperfections within us and gradually remove them. All relationships thus contain enormous potential for the growth of wisdom, humaneness and neighbourly love. Loneliness, sexual confusion and the changing roles of men and women are seen to be natural stages on the way to evolving from the male and female sex to the third sex: the human sex.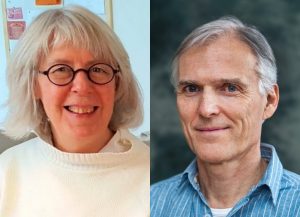 Mary McGovern interviews Sören Grind, a Swedish psychologist who has taught Martinus Cosmology since 1980. Sören is the author of two books in Swedish,  which have been translated into Danish but not English, on what he calls "cosmic psychology".
This podcast was recorded by Mary McGovern at The Martinus Centre, Klint, Denmark on 25th June 2018.
Photo of Sören Grind: © Berit Djuse/Fotonova
Music composed and performed by Lars Palerius.
Martinus's literature is available online on the Martinus Institute's website: The Martinus Institute. Here you can also find information about the international summer courses at the Martinus Centre in Klint, Denmark.